Waitakere Civic Centre
A modern, award-winning green roof, The Waitakere Civic Centre greenroof was installed in June 2006. The roof was designed to manage stormwater runoff as well as to encourage biodiversity It has recently won the Award of Excellence for Sustainability. It is believed to be the first green roof on a civic building in New Zealand, as well as the most extensive native roof.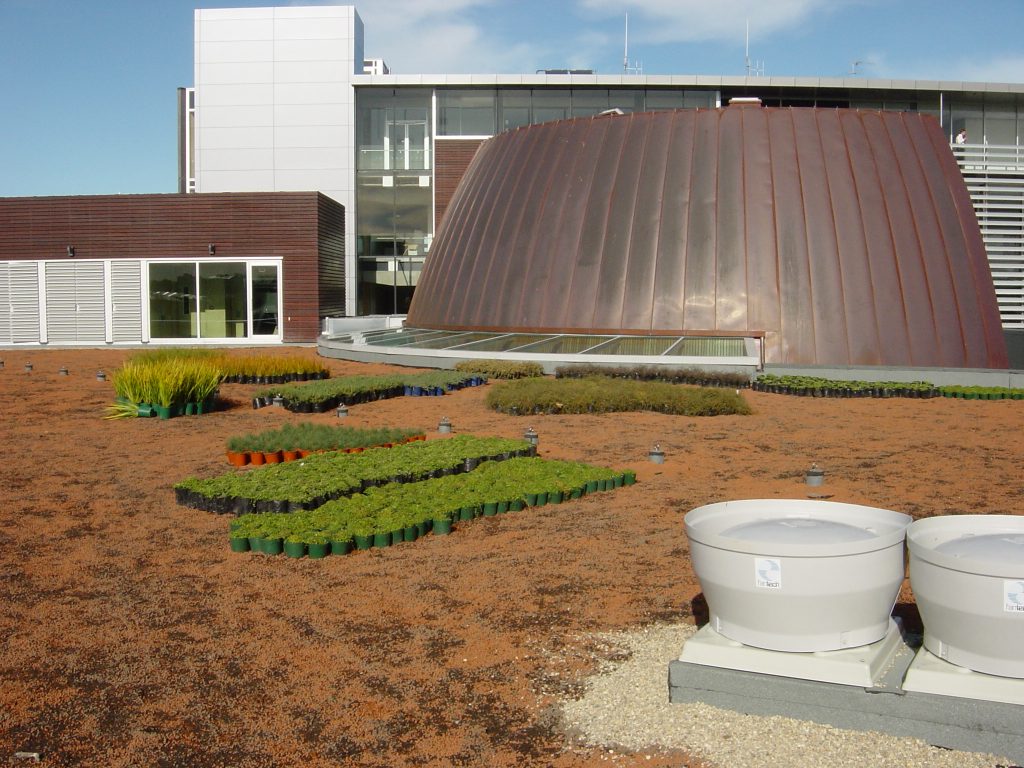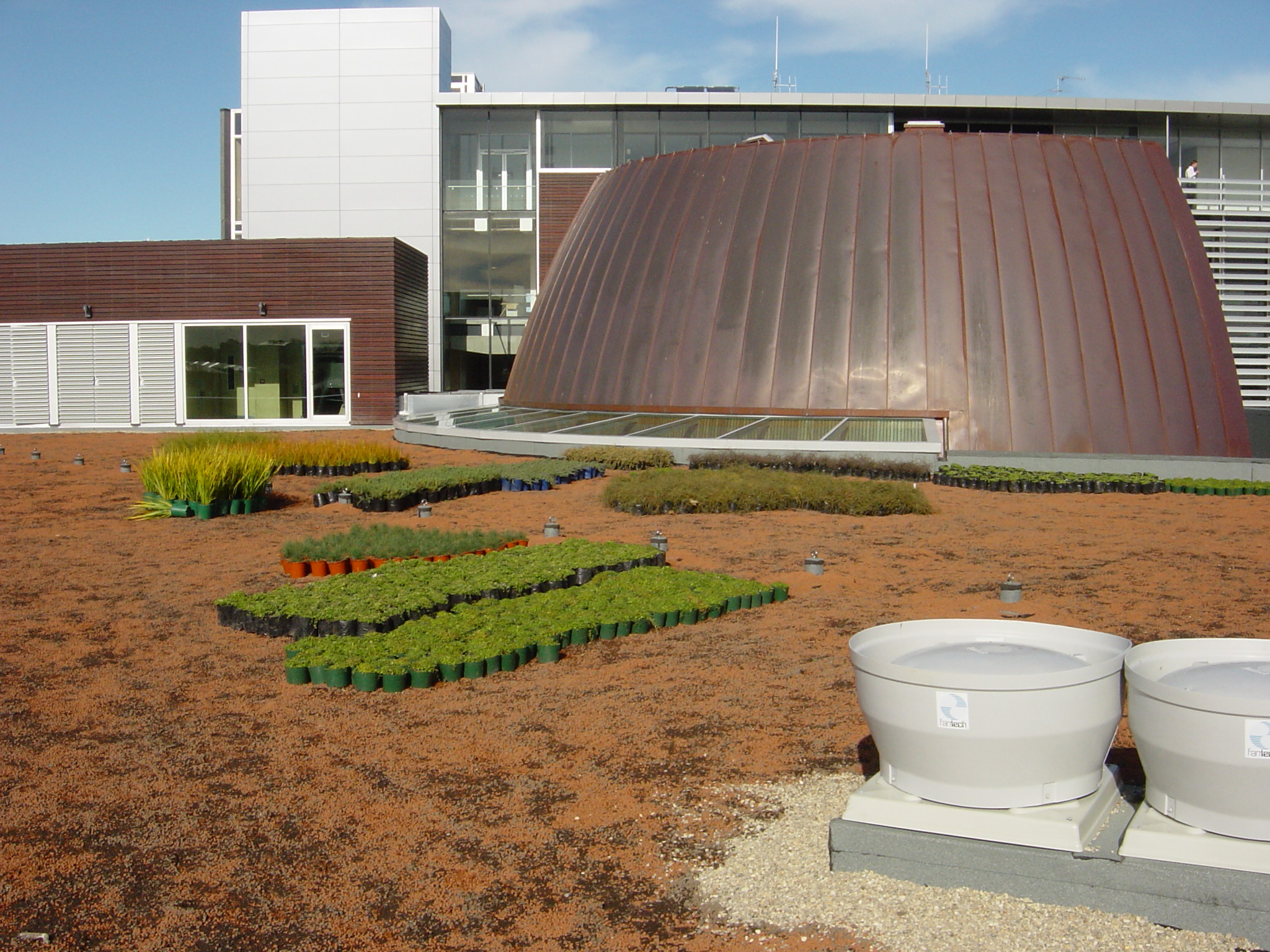 Location: Waitakere Civic Centre, Waitakere, NZ
Client: Waitakere City Council
Architect: Architectus and Athfield Architects
Project Manager/ Contractor: Canam Construction
Development Type: New Waitakere Civic Centre building
Client Brief: To manage stormwater runoff from the council building, increase energy efficiency and to contribute to native biodiversity.
Greenroof Design
The roof is a flat 500sqm garden planted with 10 types of native plant, iris and sand dune coprosma. Special clay balls, imported from Germany, were used in the substrate. These balls are very lightweight but help to retain water. It is believed to be the first green roof on a civic building in New Zealand, as well as the largest native roof. The roof is expected to halve water runoff during storms, clean normal runoff, and provide food and habitat for native insects and birds. The Council wishes to create a habitat suitable for skinks and plan to set some free on the roof in the not too distant future.
Comments: In June 2009 and in June 2010 the team at Greenroofs Ltd revisited the green roof to install Ecorain irrigation mat underneath all of the existing green roof. Additional growing medium and plants were also added. This rehabilitation work is to ensure that the roof becomes a perfect habitat for the planned release of skinks.
Completion: June 2006